The 9 Biggest Mistakes to Avoid When Getting a Business Valuation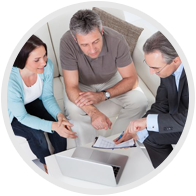 Mistake #1- Not Using an Independent and Objective Third Party
In order to avoid potential conflicts of interest and even the appearance of such, using an independent and disinterested third party is an important requirement for a credible valuation. For this reason, using the company's current auditor, a shareholder, or employee to value the business could undermine the credibility of the valuation. Using an unrelated third party who's compensation is not tied to a particular result is the best approach.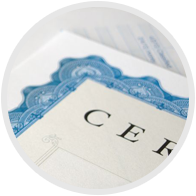 Mistake #2- Failing to Use a Certified Valuation Professional
There are many people who claim to have business valuation expertise. However, professionals who have taken the time and effort to receive one the industries most rigorous and comprehensive valuation certifications (e.g., Accredited Valuation Analyst and Certified Valuation Analyst from the National Association of Certified Valuation Analysts or Accredited Senior Appraiser from the American Society of Appraisers) tend to be more committed to the business valuation discipline than those that haven't because these designations require regular training and investment of financial resources. Moreover, in order to receive these certifications, candidates must demonstrate mastery of the comprehensive body of knowledge related to performing business valuations by passing a timed examination. This usually requires at least 50 hours or more of dedicated study as well as several years of direct business valuation practice.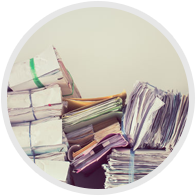 Mistake #3- Poor and Incomplete Documentation
A valuation should consist of more than a single number on a page. Whatever value is determined by the appraiser should be supported by pages of relevant data, information, references, and explanation. Typically, a valuation report should be at least 15 to 30 pages in length. This back up detail is especially important should an IRS inquiry or lawsuit later ensue. As a result, the methodology behind the valuation will be clear to a court or other relevant authority.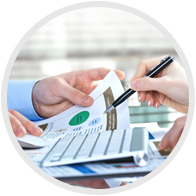 Mistake #4- Lack of Comprehensive Analysis
Many factors should be taken into account when valuing a business. For example, a home buyer usually doesn't just drive by a home before writing an offer. He usually walks through the home carefully, gets to know the neighborhood, has an inspection done, looks at what other homes in the area have sold for, asks questions about the history and maintenance of the home, etc. Likewise, a business appraiser should take into account the strength of the company's competition, the size of its addressable market, quality of its customer base, growth rate, and profitability.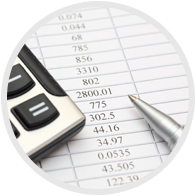 Mistake #5- Not Providing Required Data and Information to the Appraiser
At a minimum, a business valuation usually requires two to three years of financial statements (income statement, balance sheet, and statement of cashflow) from the subject company. In additional, the appraiser will have questions about the business' history, products/services, customer base, competition, and employees. Delays in providing this information could increase the cost of the valuation. Also, Incomplete information or incorrect information could lead to an erroneous valuation result.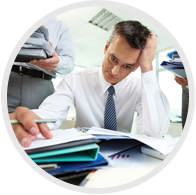 Mistake #6- Using an Appraiser Unfamiliar with the Industry
Using an appraiser familiar with the industry within which your business competes is important. While the principles of business valuation are universal, every industry has its own nuances and unique characteristics. An appraiser who has served clients within your industry in the past will have key insights and knowledge and that could save you time and money, and result in a more accurate appraisal.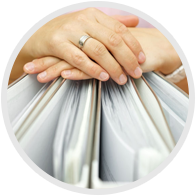 Mistake #7- Using Only a Single Valuation Method
There are literally more than a hundred different ways to value a business. Therefore, relying entirely on a single valuation approach could lead to an erroneous valuation result because, different valuation methods rarely yield exactly the same result. In fact, valuation methods can yield results that differ by 5% to 10% or more from other methods. Therefore, incorporating multiple methods and the professional judgment of an experience appraiser is an important best practice. For example, the appraiser could incorporate both an income and market valuation methods. Also, using more than one approach for both the income (e.g., discounted cash flow and leveraged buyout) and market (e.g., comparable public company and precedent transaction) methods is best.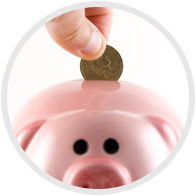 Mistake #8- Not Getting a Business Valuation
A business valuation is an investment in your business. A well executed business valuation provides important and helpful information to the stakeholders of a business. Some businesses only seek valuations when they absolutely have to; for example, for regulatory, tax compliance, or transactional purposes. However, these companies miss out on the valuable insights that could be gained by having a valuation done by an experienced and knowledgeable appraiser. Foregoing a business valuation solely to save money can be penny wise and pound foolish.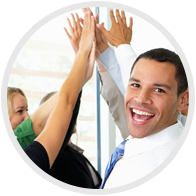 Mistake #9- Not Applying the Relevant Information from the Valuation in Your Business Going Forward
The insights gained from a comprehensive valuation, can be very valuable to the management, shareholders, and employees of a company. The valuation should inform management about which business activities might merit greater focus and attention. Ignoring these insights could cost the shareholders of the company millions of dollars in the future.
Learn more about the types of
business valuation services we offer